Haywards Farm Lake first opened in March 2000 and management transferred to the Sportfish team in May 2016, whereupon we took on the ambitious brief to create one of the finest small, stillwater trout fisheries in the country.
The canvas for the creation is the 11-acre Haywards Farm Lake, a spring-fed, crystal clear water boasting abundant wildlife and insect life and featuring landscaping that affords both excellent access and unimpeded casting. Not by any means a featureless 'bowl' Haywards Farm Lake has character in the form of bays, reed-fringed margins and promontories and the depths vary from 3 to 15ft offering a range of fishing opportunities.
Fish stock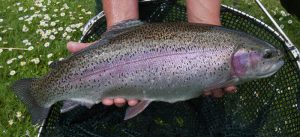 The regular stocking is a mix of high quality, hard-fighting, full-finned rainbows with a high proportion of superb brown trout. The fish currently average over 3lb in weight but there are plenty in the 5 to 9lb bracket with the occasional specimen that will really test your tackle. The current lake record brown trout is 15lb and the best rainbow stands at 13lb 15oz.
Facilities and projects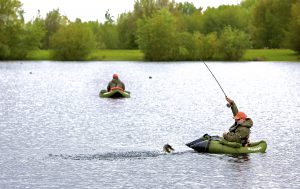 There is ample free parking and the on-site lodge offers a lounge with a small kitchen area, hot drinks facilities and both male and female toilets.
Our ongoing projects include:
Increasing the number of casting platforms around the lake
Introducing more specimen fish
Installing aeration
Ongoing refurbishment of the lodge and picnic areas