Our 5-acre Hobby Lake aims to offer something a little bit different!
Hobby Lake is named after the bird species which used to frequent the area in numbers and, like its larger sister, this lake is also spring-fed with crystal clear water clarity and depths from 3 to 15ft.
Available for private hire for parties of 2 to 10 anglers, it's a perfect venue to share with friends and family, or on which to stage small corporate events with colleagues or clients.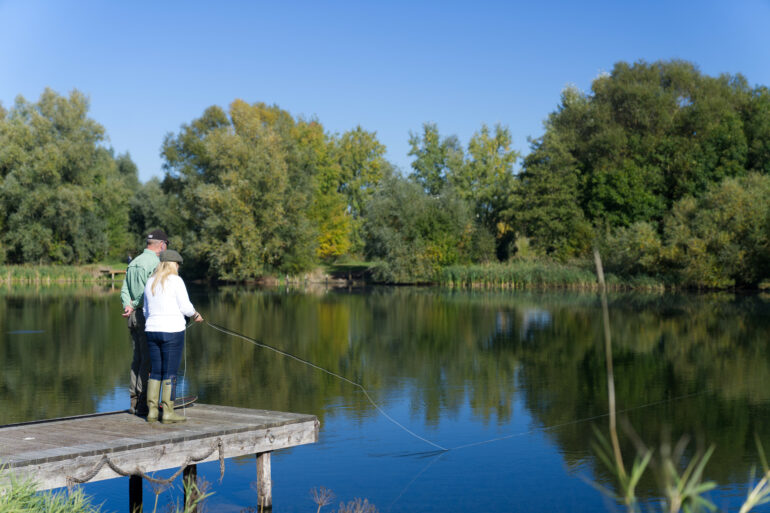 Hobby Lake Highlights
Spring fed, crystal clear and with abundant fly life, it offers superb floating line fishing with nymphs or dry fly.
Stocked with fin-perfect rainbow, blue, brown, golden, sparctic and tiger trout well into double figures.
Always rested between bookings, to ensure you have every chance of a red letter day.
Price includes exclusive use of Hobby Lake, Hobby Lodge and BBQ facilities.
We supply all you need for a perfect day's trout fishing, just bring your own food, drink – and friends!
Supplementary rods at
£75
All fish must be taken up to the party limit, catch and release on Haywards Farm Lake thereafter.
In addition to a superb stock of fish, Hobby Lake also features a well-appointed lodge and BBQ area what act as a perfect focal point for socialising with your party, and there's also seven casting platforms.
Book Your Day Now
Bookings for Hobby Lake may be made by email at: gam[email protected] or by telephone on: 0118 930 3860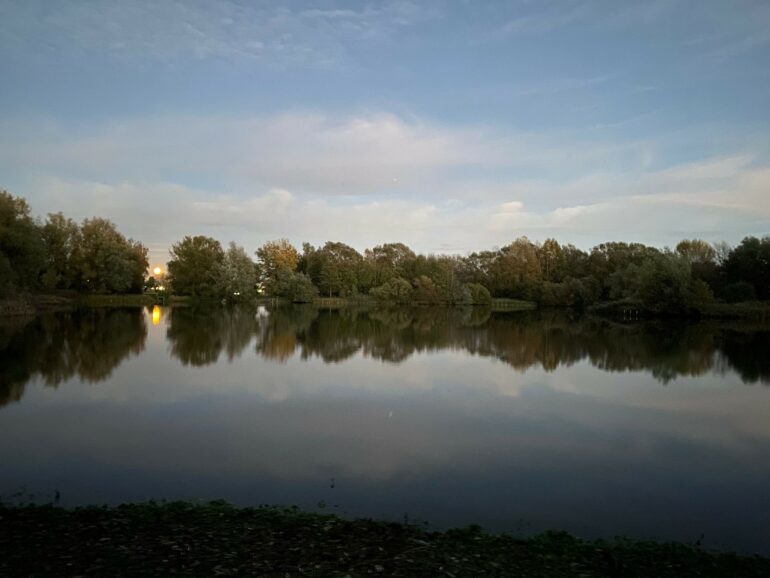 Hobby Lake at sunset.