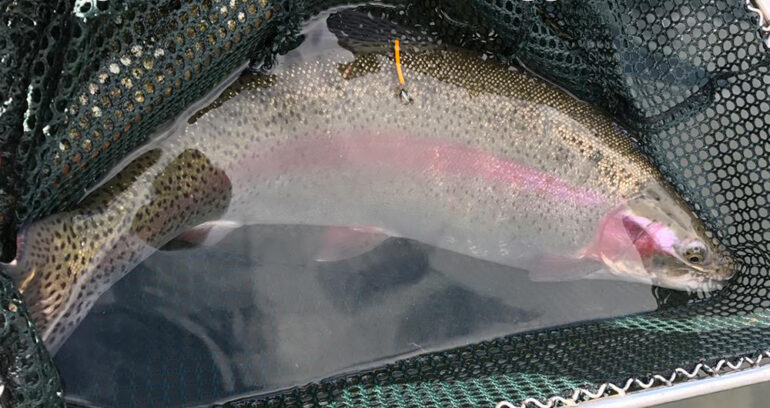 Our ever-popular Tagged Fish Competition is back!
To enter, simply pay £1 when you collect your day ticket and you'll be in with the chance of winning!
Catch one of the many fish with an ORANGE tag and either snip it off (if on C&R) or bring the fish to us and claim a free day's catch and release ticket on the lake.
If you are lucky enough to land the fish with a YELLOW tag, you'll win the cash pot! The pot currently stands at £50 but the more people who enter the competition, the bigger the pot will get until one lucky angler claims it!
Good luck to all!