It's back, it's bigger and it's better than ever!
The biggest and best FREE fishing show of the summer takes place at the Sportfish Game Fishing Centre over the weekend of 12th and 13th May.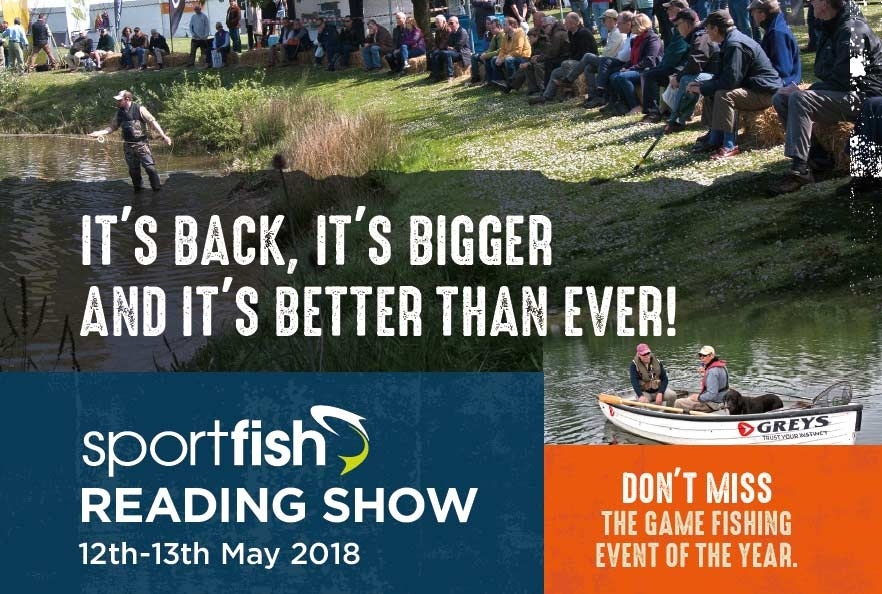 The annual lakeside celebration of game fishing showcases all the leading manufacturers and celebrities in the sport, with all the latest kit available to try and to buy. There's FREE entry and parking, FREE demonstrations and seminars, great competitions, amazing show-only deals, a hog roast and a beer bus.
Read all about the 2018 Reading Show HERE