The game fishing event of the year takes place at the Sportfish Game Fishing Centre from 9am on Saturday 11th and 10am on Sunday 12th May 2019 so join us, and all the leading brands in the world of game fishing, and start your summer in Sportfish style.
Join us lakeside and be part of our annual celebration of game fishing with all the leading stars and manufacturers in the sport present to entertain and instruct you. There are free demonstrations and seminars, great competitions, special show deals and all the latest kit to try and to buy set against a backdrop of two of the finest stillwater trout fisheries in the UK. Browse the marquee packed with leading tackle brands to try and to buy, with experts on hand to quiz about the latest products and how to best use them.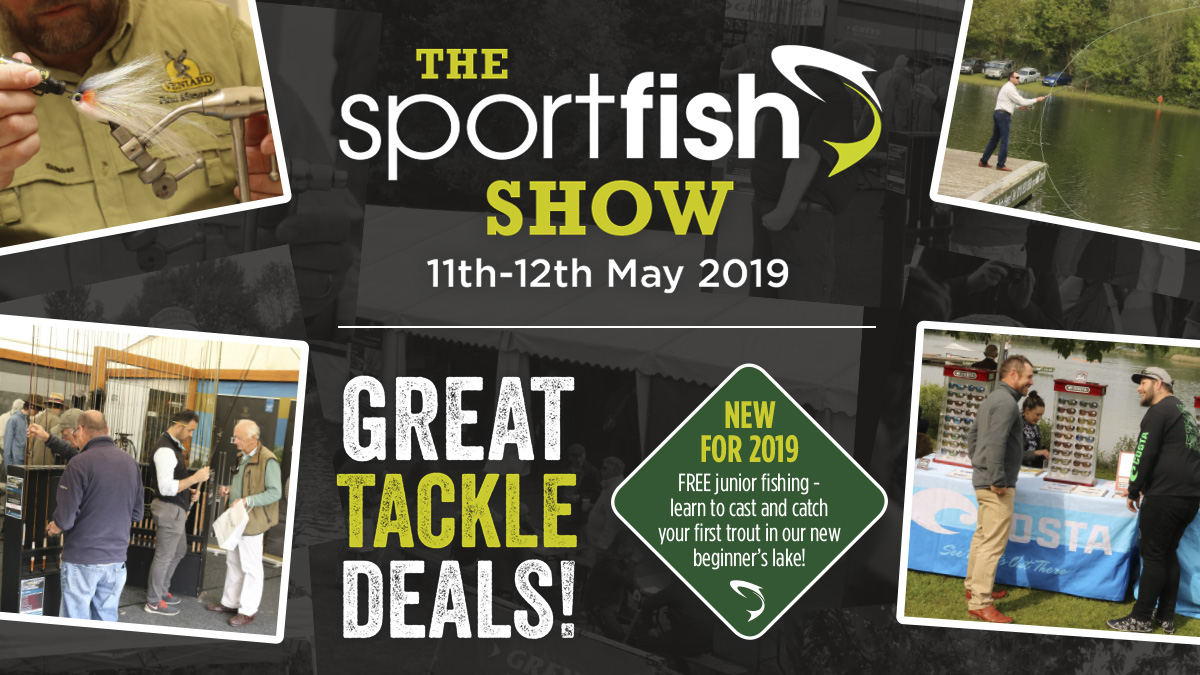 There is a stunning wood-fired pizza oven and a hog roast to tickle the taste buds, and we have the popular Three Daggers Brewery 'Beer Bus' making an appearance again so you can wash it all down with a refreshing beverage.
There's a full programme of seminars and demonstrations throughout the weekend too, keep up to date with all the latest event information HERE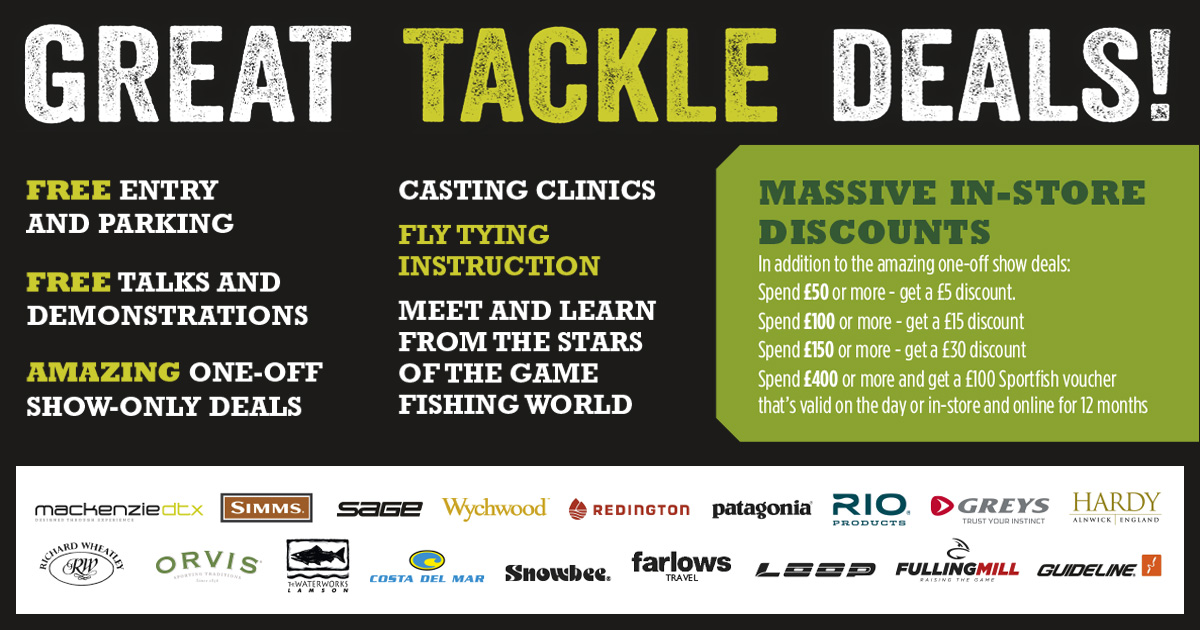 Meet Jeremy Wade at the 2019 Sportfish Show
Writer, TV presenter and extreme angler Jeremy Wade will be starring at the 2019 Sportfish Show. A biologist with a special interest in rivers and freshwater fish Jeremy has been travelling to the world's most remote rivers for 35 years and has starred in three classic fishing shows: Jungle Hooks, River Monsters and Mighty Rivers.
Jeremy will be launching his new book, How to Think Like a Fish at the Sportfish Show and show attendees will be amongst the first to get their hands on a copy, which is to be published on 2nd May. He will be present throughout the entire show weekend, where he will be giving talks about his adventures, signing books and sitting on some of our Q&A panels. (Photos credit for images below: Icon Films and Jeremy Wade).